Bound by success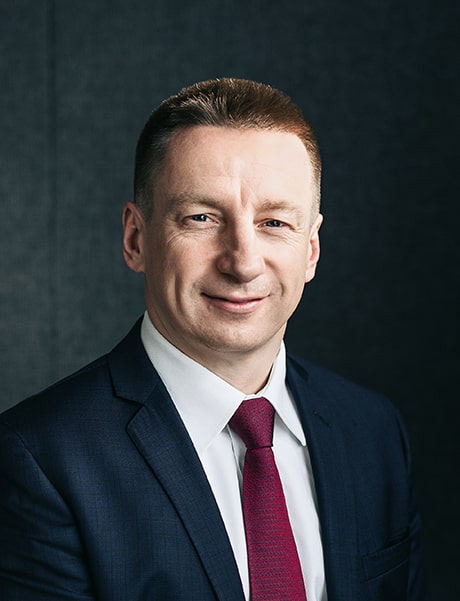 Top-notch services are grounded in superior skill and knowledge, making learning and education vitally important. Varied courses, seminars and workshop accompany all employees from the very start of their career at KPMG. All are given the chance to improve and perfect their technical as well as soft skills and attain their full potential through the Development Academy. Last year, my colleagues spent an average of 43 hours training for their job. But we also pass on our knowledge. Every year, more than 200 representatives from the non-profit sector participate in our courses that help them become more professional and further develop the talent of our people.
The theory taught in school is a good foundation, but to be successful in business and elsewhere, it takes a lot of other skills – some of them, students can learn by attending Youniversity, our online development academy. Every year, we marvel at the original business ideas young innovators from all over the country bring to the iKid programme, intended for students from the second level of elementary schools and leading them to the creation and launching of their first start-up under the guidance of their teachers and mentors.
I am pleased that an increasing number of colleagues chooses to lecture to university students. What's more, at the University of Economics in Prague we were able to open a master's programme on data and analytics for business. Led by David Slánský, colleagues from the Management Consulting department participate in the programme's numerous lectures and seminars.
We have been able to lower the carbon footprint generated by our activity for the second year in a row. We inspire university students and faculty to act responsibly by installing water fountains in their premises. So far, we have helped save 446 714 PET bottles, i.e. more than 11 tonnes of plastics.
Certainly also these activities made us the most desired employer among university students in 2019. From the 2019 Top Employers Awards, we took home gold in the consulting, audit, and tax category.
Radek Halíček
Managing Partner, KPMG Česká republika